Two events we covered in November were the 2014 Fed Cup Final in Prague between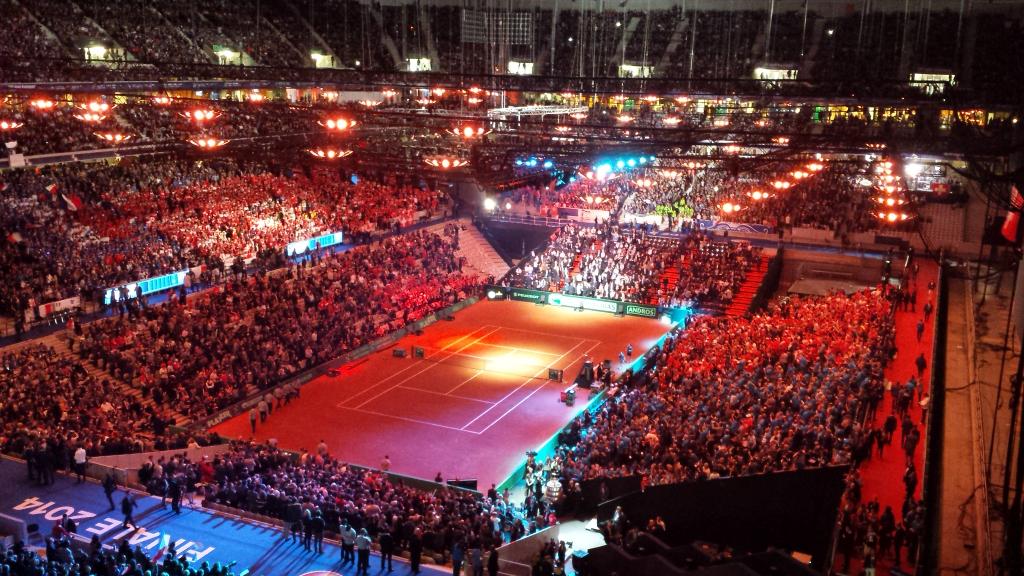 Czech Republic and Germany, and then the Davis Cup Finals between France and Switzerland in Lille working with the ITF's fabulous TV and web teams.
Both ties finished 3-1 but were spectacular events and out team were on site for a week following the teams through press conferences, practice sessions, the official draw, opening ceremony, and the actual matches themselves, then to top it all we were invited to attend the players closing dinners.
Our role is a dual one, preparing footage for ITF licensed broadcasters for an SNG playout, producing features for the ITF web channels, and shooting match interviews with the players for both broadcast and online.
In the Fed Cup, Petra Kvitova was on top form for the Czech team as they swept past Germany with rapturous support at home, whereas, over in France during the Davis Cup, Switzerland fielded Roger Federer and Stan Wawrinka and took it to the French. We had followed the french team from the very first round, covering each of their matches so go to know the players and the FFV support team, and huge thanks to Stefan and Dorothy in the media office who made our life so much easier and more fun with all their help! Federer lost his first tie to Gael Monfils, but came back to win doubles and his second rubber against Gasquet, winning the Davis Cup for Switzerland for the first time in their history, with an exquisite drop shot.
Great events, great people to work with so thanks to all.
Here's our short review of the Davis Cup finals: http://youtu.be/Ri2Bkpb91_A